Do you know you have approximately six seconds to capture the attention of your prospective client who is surfing the Internet for a business or information before they decide to take off to another website? If your website failes to establish a connection during this brief stint, it is sure to lose them and as a result, possible loss of a new business.
We know that getting that perfect look for your website is very important and crucial for attracting and retaining your customers. Designing the site to match your brand identity and the image which you wish to portray needs proactive thought and skilled people.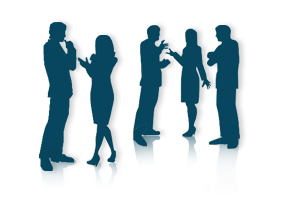 Choosing the right
web design
firm is essential for successful completion of your web design endeavour. It doesn 't matter if you are a start up or an established business looking for web design, it is imperative that you should consider these details for your
website development company
, these being strong portfolio, strong communication skills, quick turnaround and an eye for customer service.
Fullestop.co.uk
has the team of professionals who are creative thinkers and are attuned to your needs. When we work on website designing, we also ensure that your brand is reflected in your web presence. Our team ensures web accessibility for your websites and matches W3C compliance for work delivered. Each aspect of your web design brief is taken into consideration and we work tirelessly to ensure that the website is created with the right mix of excellent design and industry standard benchmarks. With a team of highly experienced analysts, website development programmers and data engineers with expertise ranging from 2 to 10 years, we boast of having the right website design expertise to develop and support your technology solutions.