The term SharePoint can refer to any of three pairs of Microsoft software products which were released in different timeframes:
In 2001
SharePoint Team Services (STS)

which was in effect Windows SharePoint Services version 1.

SharePoint Portal Server 2001

- a portal based collaboration and document management tool developed on top of the Microsoft Exchange Server database.
In 2003
Windows SharePoint Services

(WSS version 2) - a free Windows server component that provides collaboration and intranet services.

Microsoft Office SharePoint Portal Server 2003 (SPS)

- a portal based collaboration and document management system that extends Windows SharePoint Services v2.
In 2006/2007
Windows SharePoint Services 3.0 (WSS 3.0)

is freely available as a Windows 2003 server component.

Microsoft Office SharePoint Server 2007 (MOSS)

The next iteration of Microsoft Office SharePoint Portal Server 2003 (SPS). MOSS is based on WSS 3.0.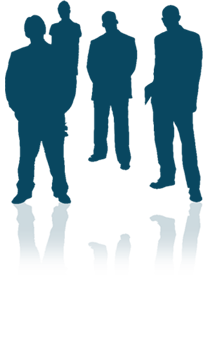 The top 10 reasons as stated by Microsoft, to go for Sharepoint as your Business Solutions backbone are :
Create a complete view of your business - Access all of the information, documents, and applications that you use through

SharePoint Portal Server

.


Put relevant information at your fingertips - Be more productive by having immediate access to up-to-date, relevant information. You can organize all of the information, files, and applications that you access throughout the day in a single view on My Site. You can even sign up for alerts to find out when information has been created or updated anywhere in the portal.


Share knowledge across the organization - Make it easy for business units, teams, and individuals to contribute content to the portal. Business units can integrate their SharePoint portal into the enterprise portal, enabling them to share knowledge with other business units.


Find and make the most of organization's intellectual capital - The industry-leading search technology in SharePoint enables you to locate files, project plans, and best practices in file shares, Web sites, Microsoft Exchange Public Folders, Lotus Notes, Windows SharePoint Services sites, and databases instead of re-creating the wheel.


Find, aggregate, and provision SharePoint sites – The Sharepoint portal becomes a collaborative experience by extending the capabilities of Windows SharePoint Services sites, enabling you to organize, manage, and provision SharePoint sites from the portal.


Create self-service portals - Because SharePoint Portal is easy to use, you can deploy it as an extranet and enable customers and partners to place and track their orders or search for support documents-improving customer satisfaction while reducing your support costs.


Automate business processes - SharePoint helps relevant information find you through Alerts and Audience Targeting. Alerts notify you when any relevant file, SharePoint site, person, or application has been added or changed.


Speed adoption by using familiar interfaces and tools - New technologies often fail because they are too hard to use, and few employees have time to attend lengthy training courses. SharePoint Portal Server 2003 speeds user adoption and lowers training costs by using a familiar browser interface and allowing users to perform portal tasks within their Microsoft Office System programs.


Reduce development time and cost with out-of-the-box portal services - Deploy SharePoint 2003 right out of the box without any additional development work. Portal services such as search, SharePoint site management, topics, news, and My Sites are available immediately. Web Parts that provide read/write access to programs such as Outlook and Microsoft Office Excel are also available right out of the box, lowering your development costs.


Ease deployment with flexible options - SharePoint has a model that fits your needs. The portal is built on a scalable, highly distributed architecture that you can deploy on a single box or server farm.
In effect, Sharepoint is the most user friendly and flexible product in the market to build an Intranet, Extranet and Knowledge Management System for each organization. It is highly scalable, very tightly integrated with the Office Line of products, Interacts with the Live Communication Server for Instant messaging while working on a document and also provides user the experience of a very friendly and 100% customisable environment.
Fullestop UK provides products and services to support Microsoft® Office SharePoint™ Portal Server 2003, Office SharePoint Server 2007 and Windows SharePoint Services. If you are deploying SharePoint and have a need for a particular functionality or interface,
give us a call
.
Fullestop.co.uk
offers supported add-on products for the SharePoint. We enable additional features that help you rapidly deploy business solutions and that provide you a cost-effective alternative to custom development. Our experts will help you migrate existing data into SharePoint™, or to provide a Web Part window into the system for seamless operation. Our expertise across a variety of platforms provides the know-how to connect various backend systems or specific custom applications.