In the big world of .coms just putting up a website is not at all fruitful till you back it up with powerful marketing plan. No one can come to know about your website till it is listed in search engines on top positions or advertised on the web.
Search Engine Optimisation (SEO) is the process of ensuring that a website is compatible with the requirements of search engines. Optimizing your website means you are trying to attract visitors to your business. It involves ensuring website code is search-engine-friendly, writing keyword-rich text content, and deciphering how links affect the flow of information. A fair and ethical Content can lure your visitors to keep connected with your website.
There are 300 million searches carried out per day! 85 percent of Internet users find websites using search engines!
Poor search engine positions cost you business sales every day! Every search for your products or services that goes to a competitor's site is a sale you've missed out on. People who search Google, MSN or any other search engine for your products and services are hot leads. They have almost all made the decision to buy, or are about to make a decision to buy. Missing out on such active customers means you are losing sales to your competitors.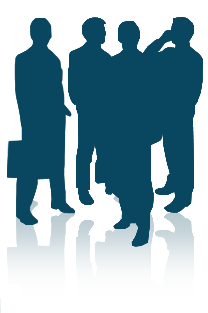 We, at FulleStop UK, are proud of our record of increasing our clients' revenue and sales through our unmatched search engine marketing services and expertise. Be it Search Engine Optimisation, search engine placement, banner advertising, link exchanges - we do it all with the best techniques in business. You can have fully optimized website with your targeted market segment catching on to it as soon as 3 months from the date of your subscription to our search engine optimization package. We analyze the competitive key words and key phrases that best relate to your business, which will help you to have a good position in search engines and drive relevant traffic to your web site.
Search engine optimisation tools that submit your site automatically contravene the terms and conditions of search engines. Many search engines are especially strict about the use of such software, and its use is likely to cause your site to incur ranking penalties during the time that you use it. At
Fullestop.co.uk
all SEO is done as per published guidelines by all major search engines.
To uncover how you could be getting more visitors looking for the services or products you provide on the Internet,
Contact Us here
"If your site is not listed on the first page of search results, you might as well not exist"
says the
usability guru Mr. Jakob Nielsen.