Hosting &
Managed Services
Web hosting
allows individuals and organizations to provide their own websites accessible via the World Wide Web. Web hosts are companies that provide space on a server they own for use by their clients.
The scope of hosting services varies widely. The most basic is webpage and small-scale file hosting, where files can be uploaded via File Transfer Protocol (FTP) or a Web interface. The files are usually delivered to the Web "as is" or with little processing. Personal web site hosting is typically cheaper than business web site hosting as business websites incur higher resources. A complex site calls for a more comprehensive package that provides database support and application development platforms (e.g. PHP, Java, and ASP.NET).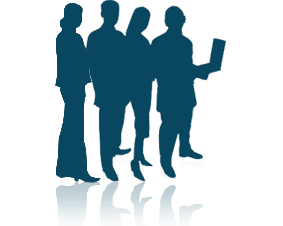 These facilities allow the customers to write or install scripts for applications like forums, content management etc. Managed Web Hosting is a type of dedicated web hosting where the host assists in the upkeep of your server (configure, monitor, manage and upgrade).
Fullestop.co.uk
offers the best of services in Web Hosting with guaranteed data integrity and reliability. We provide
Windows hosting services
that give you all the features, tools and resources necessary to launch a web site, attract potential customers and take your business to the next level of success and to maximize business profits. We also provide Linux-based web hosting for hosting of high traffic demanding sites, it enables users to deploy applications and layered services (e.g. streaming, interactive database driven content, etc.) over the Web quickly, easily, and profitably. We offer the most cost effective solution for getting your presence on the Internet with speed, reliability, scalability.
FulleStop UK
offers several managed hosting packages to suit the requirements of companies of all sizes. It has all the essential elements of a high quality managed hosting service, including service level management, 24/7 incident and problem management, capacity and availability management as well as disaster recovery and continuity management. We make sure each server remains a worry free hosting environment for our clients.
FulleStop's Managed Hosting Services Include:
Server and Device Administration
Managed Storage
Security
Deployment and Scaling
Monitoring
Reporting
Back up and Recovery
Contact Us
today to discuss your hosting requirements. Let the Web Managers handle your entire website hosting needs with one of our managed web hosting packages!
Sorry we neither host adult websites or website promoting hatred and / or violence nor we allow spamming of any kind.