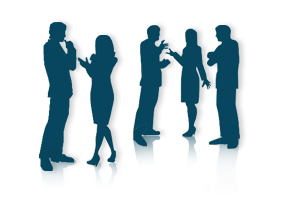 Welcome to Fullestop.co.uk!
We are delighted to serve you and to support you in every possible manner. Please follow the links at the bottom of the page which will help you to approach us in a way you desire.

3secondheat
"FulleStop has exceeded my expectations. Every designer I have worked with until now has been horrible at meeting deadlines. FullEStop gets things done the day after I ask for it with better quality work at much better prices. They also give suggestions as to what they think I should do with the site which has been very helpful."

- Elliot Houlston
www.3secondheat.com
Big Sound Logo
"I could not be happier with the end result of the website that team Fullestop has built for me. Their professionalism is top notch. They are dedicated hard workers who produce high quality products. The only small con was that they went slightly over budget, but this was due to communication errors on both sides. To avoid this, be very specific with your requests of team Fullestop. They will bring a high value to your project and they are an asset to any start-up company! I will definitely look to team Fullestop for my future project needs!!! "

- James Murphy
www.bigsoundlogo.com
Take out king
"Another great project from the Fullestop team! Everything I expected and more!"

- Kiran Sthankiya
www.takeoutking.ca

Hello Baby Direct
"We have been very pleased with the work delivered to Fullestop. The project was delivered to specification and the team were very pleasant to work with. "
- Trevorginn
www.hellobabydirect.co.uk
Alert Someone (IPhone App )
"I hired Fullestop to construct a new iPhone app. The app was completed on the date that was originally given. The graphics design was fantastic. The team was very knowledgable of Apple regulations and sought to find solutions when problems arose. To say the least, I am very pleased with their work. I will absolutely have future business for them. "
- Crmout
Alert Someone